Last Updated:14 Oct 2021 4:40pm
Work-related risk is managed under the Work Health and Safety Act, and the code of practice How to Manage Work Health and Safety Risks. These require workplaces to assess and manage risk so far as is reasonably practicable (see our explanation of 'reasonably practical').
This also applies to assessing and managing risk related to COVID-19. The code requires workplaces to undertake a risk assessment and apply controls using the hierarchy of controls. This is shown in this graphic: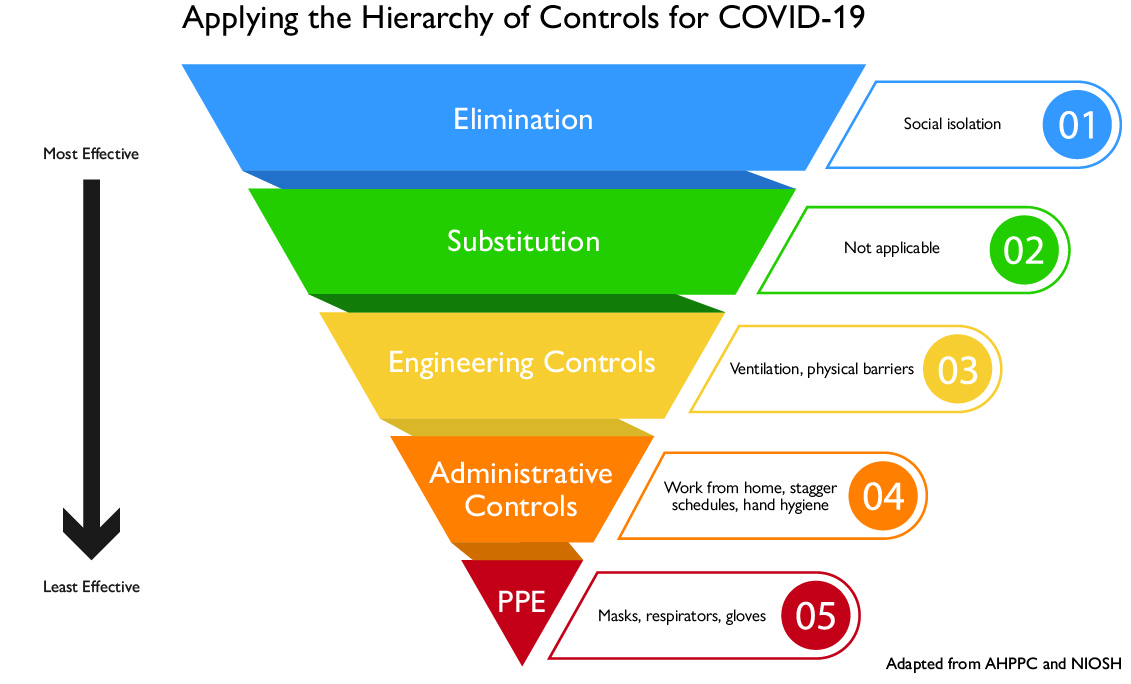 If you need to change your usual working hours/days or systems of work, you must do a risk assessment and control any risks you find. Issues you may need to consider include fatigue, stress, work breaks, your workers' training/skill levels, and providing personal protective equipment, information, training and supervision to insure your workers' safety.
See our guidance on: